After 17 years, we say "goodbye" to Digital Bard Video Productions.
Change is always bumpy. Some stuff gets banged around a bit as you figure stuff out. You make some mistakes, you get some stuff right, you find out who you are underneath.
Does that sound familiar? Maybe your business is in a transitional stage. Maybe you're about to launch a new product or service.
I've been watching you grow. Asking about your goals and challenges. Listening to your marketing people talk about your company's pipeline. Seeing your HR folks struggle to recruit and retain quality talent. That's why I knew we had to change.
Things just aren't the same as when we started Digital Bard in 2004 as a video production company. Sure, we produced video marketing campaigns that reached 5x national engagement averages. Won dozens of awards. Assisted nonprofits with raising hundreds of thousands of dollars. But it wasn't enough.
With time, we noticed that many of our client's teams had great executors. They could run the routes. What these companies often lacked was an experienced offensive coordinator to design the plays.
That left these marketing, sales, HR – and sometimes leadership – professionals feeling confused and unequipped for what and how to communicate effectively.
Strategic guidance is often the missing ingredient between good and great, isn't it? That's why we decided to level up and recalibrate everything, including our name.
#ProvokeBetter is now here to help you leap from cloudy to confident. As a strategic communications firm, our mission now is to help B2B companies leap from cloudy to confident by thinking, saying, and launching their marketing messages with ease.
This is typically accomplished through coaching, workshops, consulting and message design services. Based on your preferences, we can work through your team to execute (training up as we go) or call upon our trusted partners to do it for you.
I hope our experience can save you a bit of anguish, so I decided to share some of what we learned throughout this process. We hope you can take whatever works for you and infuse your project with some additional tools.
Top 7 Lessons of a Business Relaunch:
Your to-do list is going to be longer than a CVS receipt. Focus on the 20% of tasks that will bring 80% of the results.
Launching is a balancing act. Master the art of balancing expectations, priorities, budgets and communication.
You will need to say no to some things in order to say yes to others. Be ok with saying "no," or at least "not right now." This preserves your attention.
Your team is your true superpower. You're only as strong as the weakest person in your team, so make sure to lead them to success by providing them with the vision and the tools they need to bring their A-game to the table.
Be clear about your message. Take your post-it notes and write down what it is that you want your audience to remember from your offer. If you're struggling with this part, there's a free mini course on content creation. It will help you define the message modules for this launch and any other campaigns you may work on in the future.
It won't be perfect but it WILL get done. Be ok with small bad things happening, like a few ideal pages on your website not being ready when you launch. Hide them for now, finish them later, just launch the darn thing!
Start planning your celebratory party. Regardless of the outcome, you need to be proud of yourself after completing a launch. Plan a short trip, take a Friday off. Do something indulgent that feels like a treat for all your hard work. I did.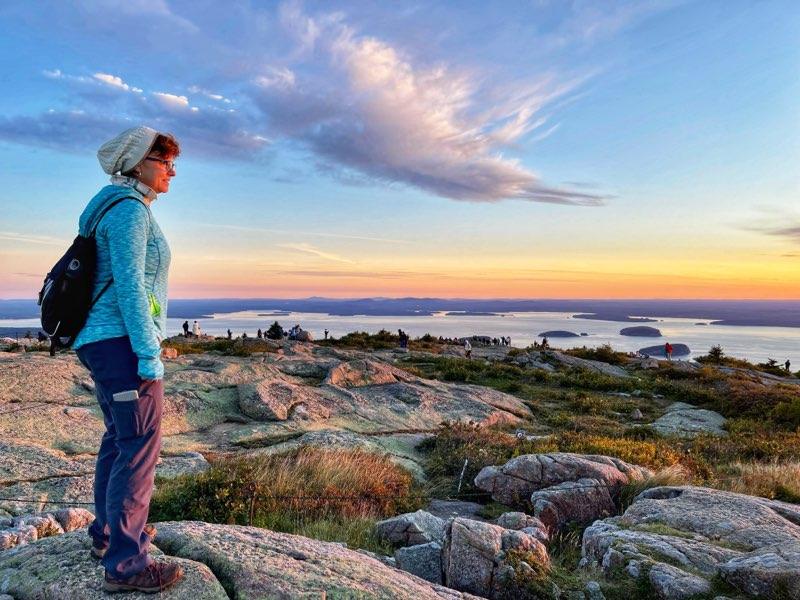 We'd hustled for weeks to push the new brand and website live. When the announcement email went out last week, I was relaxing in Maine with friends.
It was so worth it!